Let your opinion be heard! Teen Scene is a program for teens by teens. Teen representatives from local middle and high schools plan activities, classes, dances, sports, and trips for students grades 6-college. Attend a meeting and let us know of activities you want to see. (Grades 6-12)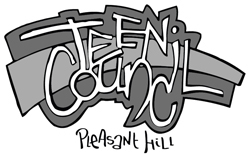 Meetings: 1st and 3rd Mondays, mid- Sept-June (excluding holidays), 7-8 pm, PHR&PD Teen Center, 147 Gregory Ln.
Applications for 2017/2018 Council due 05/01/17 by 5:30pm. Interviews will be in early May. Click Here for an application.